VERTICAL FARMING IS MATURE
Today's indoor plant growth systems represent decades of advances, setbacks, and resulting innovation. They are the most capable and efficient way to grow consistently healthy crops at maximized yields.
Vertical farm systems are available as self-contained, turnkey modular solutions packaged inside climate cells, containers, or any shape and configuration to fit your unique space. Starting at approx. $250K (USD), vertical farming can produce more food per square meter than any other growing solution; a one acre indoor area for example, can produce the equivalent of four to six acres of outdoor farmland.
Cultivatd only works with the most engaged and proven technology providers on the planet. No matter your region, budget, or crop; the best, fit-for-purpose agtech to meet your specific needs starts with Cultivatd!
SMALLER ENVIRONMENTAL FOOTPRINT
Vertical farming consumes less land surface area, and is less disruptive to native plants and animals. This helps to improve biodiversity and leads to further conservation of the local flora and fauna.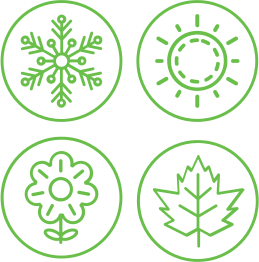 EXTENDED GROWING SEASONS
Enjoying a sheltered placement indoors, crops are resistant to weather disruptions. All-season farming multiplies the productivity of the farmed surface by a factor of four to six, depending on the crop.
LOW LABOUR COSTS
Fully automated indoor growing systems do not need huge amounts of manual labour to achieve successful year-round production. Staffing is required to sort and pack harvests, but labour overheads will remain low – even if production is scaled upwards.
WATER CONSERVATION
Using 95% less water than traditional agriculture, vertical farms have the ability to capture all water not consumed by the crops resulting in the most efficient use of water possible. Controlling the flow of water also mitigates the type of agricultural run off that leads to pollution and the eutrophication of water bodies.
CLEAN EATS
A controlled environment allows crops to reach their end of life without the use of pesticides or herbicides. These crops are also protected against issues such as contamination from neighboring agricultural practices. Eg. E Coli from fecal contamination.
SUPPLY CHAIN RESILIENCE
An indoor farm can be placed almost anywhere, securing the local food supply chain as crop cycles are uninterrupted leading to consistent yields.
CROP DIVERSIFICATION
Indoor environments can be modified to satisfy any crop needs. This will allow suppliers access to crops that may not have a long shelf life, by removing the time spent during transportation.
HYBRID USE
Aquaponic solutions allow farmers to combine aquaculture and horticulture for multiple revenue streams.
Vertical Farms are surreal environments to spend time in. The lighting, the smell, the breeze, for many growers, there's no place they'd rather be.
The most advanced plant growth systems in the world are available at Cultivatd.
Get Started